Quick And Easy Delicious Recipes
Tacos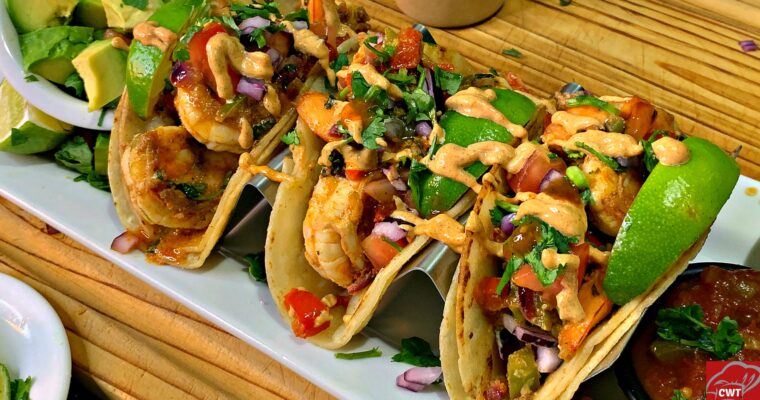 Mexican Shrimp Tacos! Shrimp seasoned with an authentic Mexican blend. Bringing out the best in flavors in these tacos!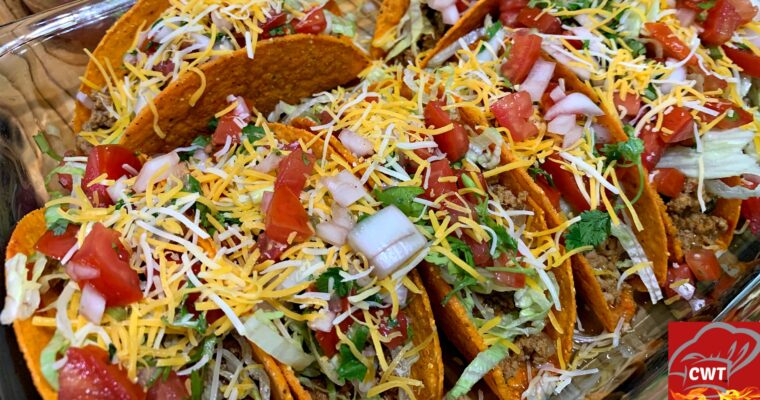 Best Taco Tuesday Recipe! Perfectly seasoned mouthwatering flavor. Added to a crunchy nacho taco shell. Topped with freshly homemade pico de gallo and shredded cheese.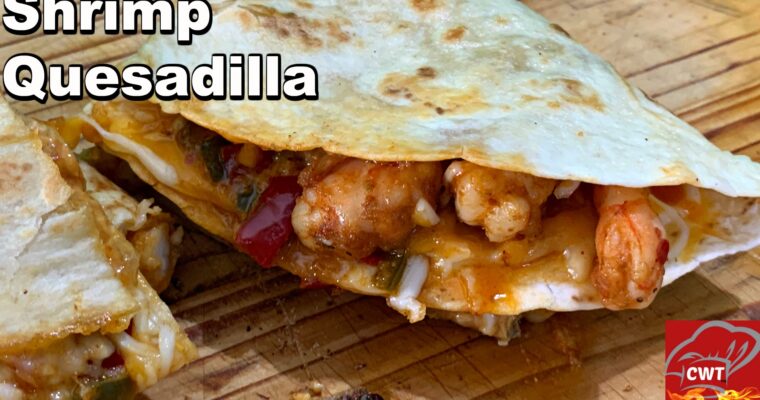 Best Shrimp Quesadillas Recipe! Jumbo shrimp cut into bite-sized pieces and seasoned with a Mexican blend of spices. To bring out the best flavors. Added to a warm tortilla, with tons of cheese. And a delicious sauce that's out of the world. These shrimp quesadillas are amazing!!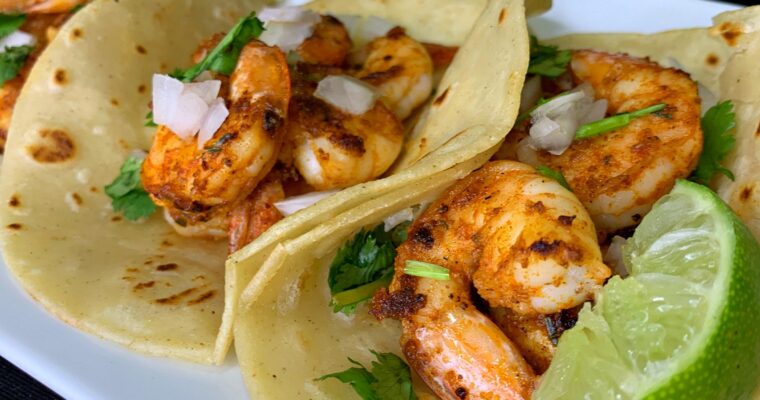 Cajun Blackened Shrimp Tacos, seasoned with the perfect blend of authentic cajun blackened seasoning. And seared until perfectly charred. Then wrapped with a warm corn tortilla. Adding a squeeze of fresh lemon juice, fresh cilantro is all it took to take these cajun blackened shrimp …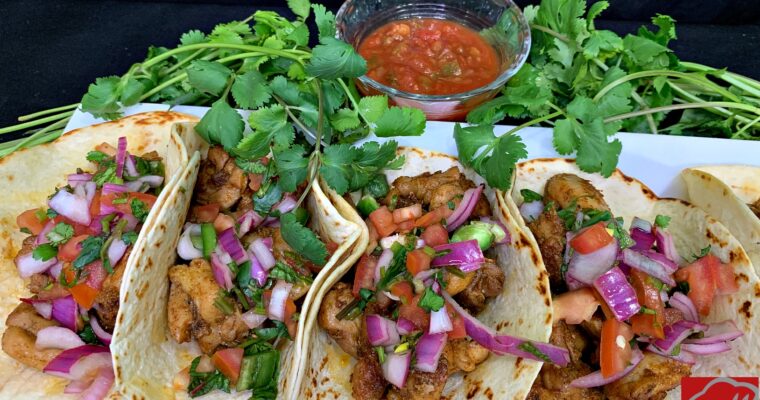 Chicken Tacos Recipe that's so delicious and flavorful. Chicken pieces marinated and cooked in the best authentic spices. Paired with a warm flour tortilla. And topped with homemade pico de gallo. Creating mouthwatering flavor in every bite.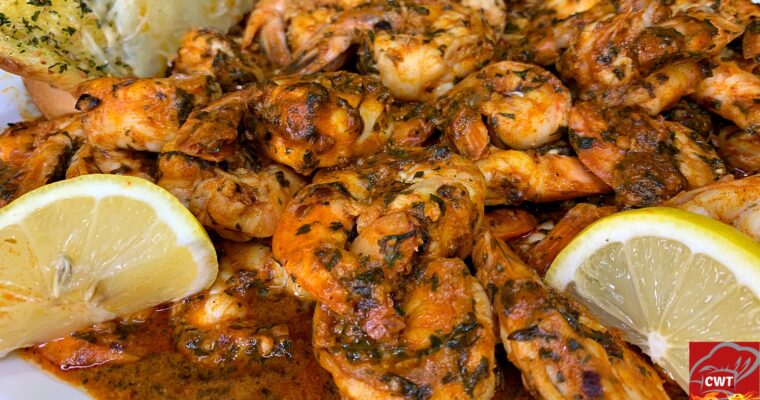 Spicy Garlic Shrimp Recipe! Jumbo shrimp sautéed in a spicy garlic-infused oil along with other mouthwatering spices. And topped with a spritz of fresh lemon juice.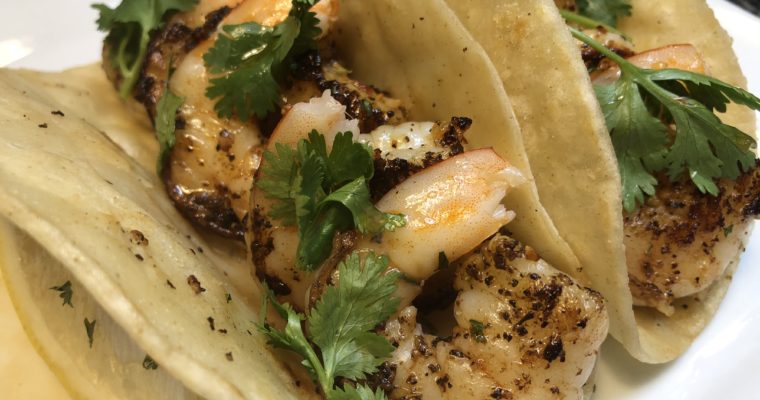 Blackened Shrimp Tacos Blackened Shrimp Tacos, shrimp seasoned with the perfect blend of authentic blackened pepper seasoning. And wrapped with a soft warm corn tortilla shell. I didn't have to add any sauce or additional toppings, just a squeeze of fresh lemon juice and a …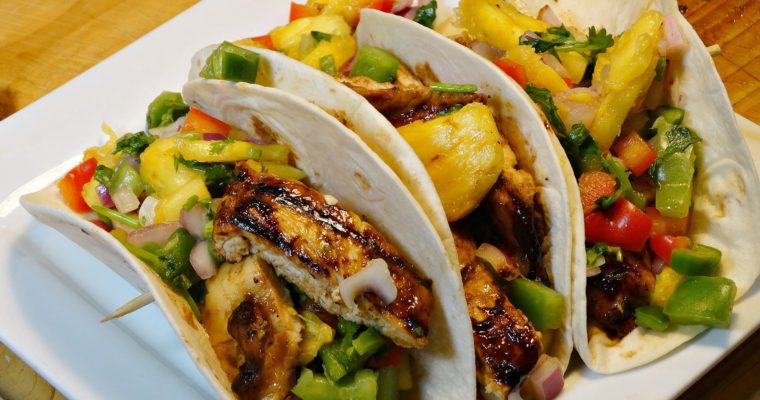 Grilled Teriyaki Chicken Tacos Topped With Pineapple Salsa & Chipotle Adobo Sauce Grilled Teriyaki Chicken Tacos Topped With Pineapple Salsa & Chipotle Adobo Sauce. Mouthwatering Grilled Teriyaki Chicken Tacos Topped With A Fresh Pineapple Salsa & Creamy Chipotle Adobo …
---